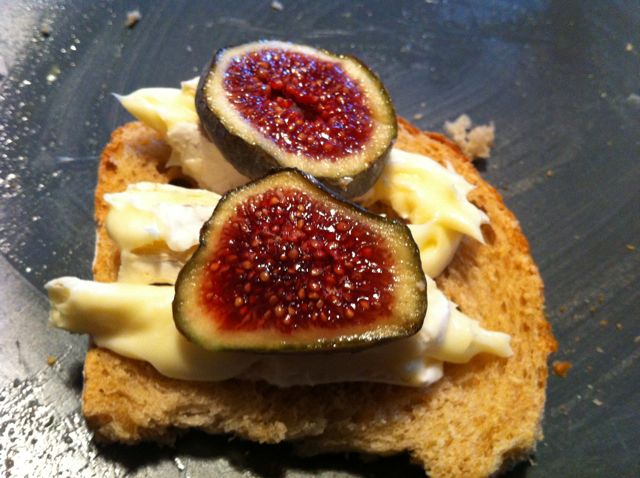 We have a very strange fig tree. It gives bland, tasteless figs in the early summer and delicious fruit in October. Maybe it's something to do with it growing on top of the filter bed for the septic tank, it must be well fed.

Anyway, we have figs coming out of our ears.

Most of them get made into jam but here are some of the other things I have done with them this week:
- chopped and cooked in the pan with duck breast. Put them in the pan when the duck is nearly cooked, add a little madeira (or similar), and finish cooking until there is a thick sauce.
- in a tart, with some ground almonds.
- with a little cheese on toast, see photo with camembert.
- for breakfast with yoghurt, or even better, fromage blanc made from goats milk.


posted on: 28/10/2012 at 17:51 in category: [/cooking] with permanent link
---