I don't know if we each have a destiny, or if we're all just floating around accidental-like on a breeze, but I, I think maybe it's both. Maybe both is happening at the same time.
posted on: 11/04/2018 at 09:56 in category: [/magick] with permanent link
---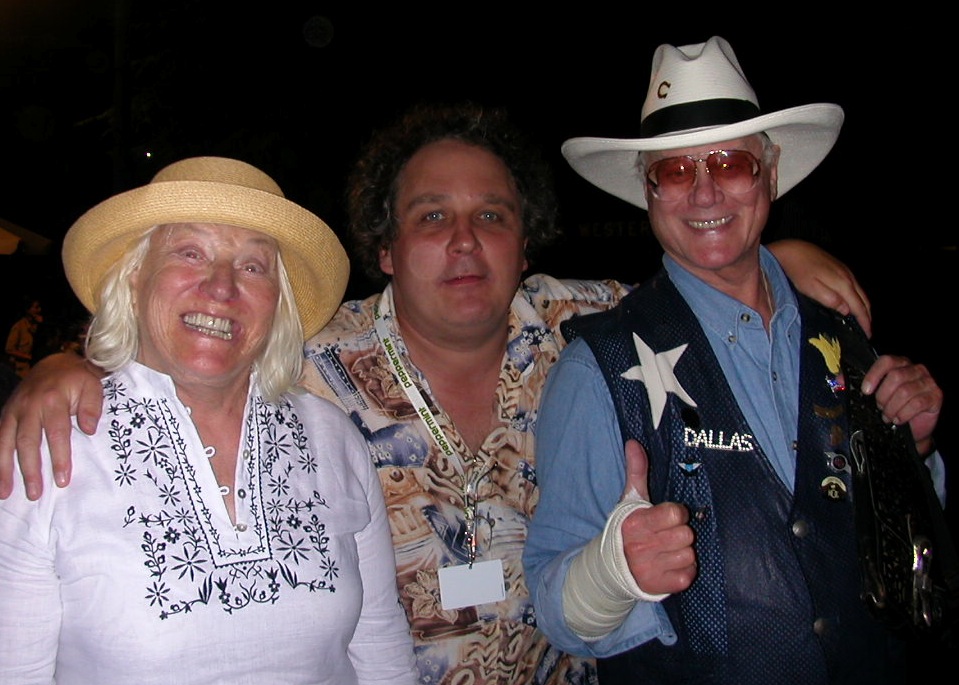 Very sad news today about Larry Hagman.
He came to our house a few years ago to be presenter on stage at a nearby music Festival.
In keeping with a recent "Biblical humor" post here, Larry was stoned most of the time he was here. He didn't smoke the stuff, he made cookies and vacuum packed them. When customs officers at the airport would ask what they were, he would say, "those are my cookies, my grandmothers recipe, that's all I ever eat for breakfast. Don't you recognize me? I'm JR, do you want an autograph?".
To cut a long story short, Larry fell over a cable walking onto stage the first night of the festival. He was sufficiently stoned not to be bothered by what was obviously a broken wrist and he continued presenting the show into the early hours. When we finally got him to hospital and they put a plaster on his wrist (see photo left), he said, "this is great, I can't sign any more autographs this week!."
In the end we bought him an ink pad and he would give a thumbprint instead of an autograph.
His wife Maj (also in photo) was very funny too during their visit here. She would say, "I only let Larry out on his pushbike now, but I've got the Ferrari."
Larry would reply "but you never take the Ferrari out, it hasn't been used for so long, the last time we looked at it there was a colony of mice living in the car!"


posted on: 23/11/2012 at 23:00 in category: [/magick] with permanent link
---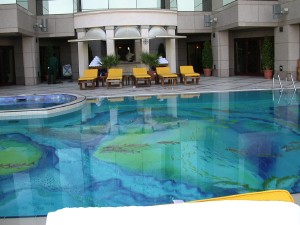 Very strange yesterday. We have a couple of Northern Lapwings that turned up in the garden. They came to the window and I saw them watching Dionne Warwick being interviewed on the telly. I had a memory of my encounter with Whitney Houston.
I was at the Fairmont in Dubai and coming back from a long day at the office, I went down to the pool for a swim. The sunset pool, pictured here on the right.
This beautiful girl down the other end of the pool with a little girl, no doubt her daughter, shouted very loudly "wow look at that handsome muscular man coming into the pool".
It took a while for me to realize that she was talking about me. Obviously I had an admirer.
I sort of gently swam over in her direction, she was smiling at me invitingly.
At that point this large gorilla-like bodyguard guy arrived from no-where and looked at me as if I was swimming in the wrong direction and maybe turning around and swimming the other way would be a good idea.
And that is what I did.
"That's Whitney Houston" someone muttered to me discretely as I dried off in the setting sun. She indeed had a concert in Dubai that same night.
Sad day today.

posted on: 12/02/2012 at 17:58 in category: [/magick] with permanent link
---
Please visit this petition website and sign and/or donate Defense Fund for Nick Abson. Fuel cell pioneer Nick is facing jail so it's urgent.
posted on: 23/01/2011 at 12:15 in category: [/magick] with permanent link
---
Man has mounted science, and is now run away with. I firmly believe that before many centuries more, science will be the master of men. The engines he will have invented will be beyond his strength to control. Someday science may have the existence of mankind in its power, and the human race commit suicide, by blowing up the world. Not only shall we be able to cruise in space, but I'll be hanged if I see any reason why some future generation shouldn't walk off like a beetle with the world on its back, or give it another rotary motion so that every zone should receive in turn its due portion of heat and light.
Henry Brooks Adams
Letter to Charles Francis Adams Jr., London, 11 April 1862.
posted on: 15/01/2011 at 16:38 in category: [/magick] with permanent link
---
Incredible news.

Apparently I don't snore anymore
posted on: 02/09/2010 at 18:12 in category: [/magick] with permanent link
---
Dany, from Saint Vincent (see here below) has introduced me to her homemade Rosemary hair lotion. You won't believe this but hair is actually growing back on my bald patch, I don't look like a monk anymore!!

Here is the recipe:
- Make tea with a lot of Rosemary, fresh if possible. Let it cool.
- add a little cider vinegar
- add a few drops of rosemary essential oil
- keep in the fridge and apply to your hair, a few drops at a time, two or three times a week
posted on: 22/08/2010 at 10:42 in category: [/magick] with permanent link
---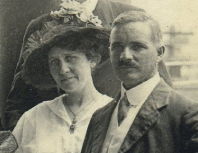 My Grandmothers birthday today, God bless her soul.

This photo dates from March 1917 and was taken in Trindad, about nine months later my mother was born. Do we see that sparkle in her eye?

We are working on a photo exhibition at the museum in the Saint Vincent Botanical Gardens, actually the house where my mother was born (see here).

More information here coming soon.
posted on: 18/08/2010 at 01:31 in category: [/magick] with permanent link
---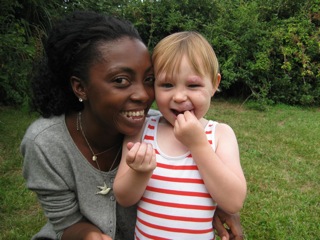 After almost a years silence I'm back. These last 12 months have been terrible with
- health problems (I was almost unable to walk for nearly 4 months due to back problems)
- work problems (the film/TV business is governed more and more by Microsoft excel and there are no longer the "criteria" we had in the old days)
- building problems (my house in the Grenadines is taking on monetary proportions that I had not envisaged)
- money problems (why don't people pay my bills on time anymore?)
- sentimental problems (with concise direct dialogue human beings can resolve, or at least discuss, their differences, when there is silence it's like deaf people speaking to each other and misunderstanding makes it worse).

All this to say that over 10,000 pages of this blog are viewed every month and so someone out there is interested and cares.
So please come back here soon: the good things coming up are:
- we put the bonus DVD of THE MOON AND THE SLEDGEHAMMER online, please go here and buy the box set with the movie: TheMoonAndTheSledgehammer.com
- the fuel cell project in Dordogne is about to start and we are negotiating with the Saint Vincent and the Grenadines government to bring clean waste-to-energy low cost electricity to the islands for nearly half the price they pay today
- our rigid airship is about to take off
- volume two of Denis Weldone's time travel thriller is nearly finished (click here for volume one)
- some great new songs will appear here soon
- new recipes of course
- new category about healing, Shamanism and related topics
- and many other interesting things including more recipes, memorable restaurants, eco-architecture, heavy cult stuff, and lots more (maybe even some pornography!!).

posted on: 18/08/2010 at 01:10 in category: [/magick] with permanent link
---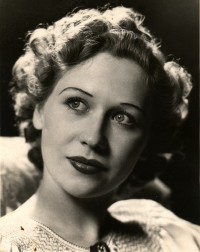 Been going through my mothers scrap book, fascinating stuff

She was Miss Paramount sometime before the Second World War and appeared in some films produced by Adolph Zukor. The war disrupted her movie career and she subsequently lied about her age practically all her life, going to great lengths to destroy any evidence of her real year of birth. So the dates are uncertain, it must have been 1937 or 1938.
At some stage there was an exhibition in London and my Grand Father must have come over from Malaya to organise the Malayan Pavilion.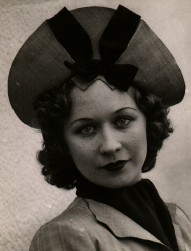 Here is one of the rather amusing newspaper cuttings that I found:
"Among the palm-nuts and pinapples of the Malayan Pavilion at the Exhibition will be found this young lady. She is Miss Rena Sands, of Richmond Surry. At 19 (?) her career has already been vivid enough - actress, model, mannequin, traveller. In films she played with Merle Oberon in "Over the Moon." She was one of the exclusive band of Grosvenor House showgirls. When Adolf Zukor, movie czar, visited England, Rena Sands was chosen as Miss Parmount. Her father Mr W. N. Sands, also at the Pavilion, represents Malay. Rena had six years in that country, speaks the language, and, at the Information Desk, knows all the answers."

Another cutting says:
"I took a friend just home from Malacca, into the Malayan Pavilion to sign the visitors' book. Pretty Miss Sands, whose father is in charge of the Pavilion, said a few words in the Malay tongue. My friend replied. The competition was too great for me, so I retired and left them to it, but not before I had noticed that Ivor Novello and Victor MacLagen had also discovered the most beautiful exhibit in the Malayan Court."
posted on: 23/01/2009 at 10:23 in category: [/magick] with permanent link
---